BRFC Black Rock Forest Consortium Herbarium
Latest version published by Black Rock Forest Consortium on Aug 29, 2016 Black Rock Forest Consortium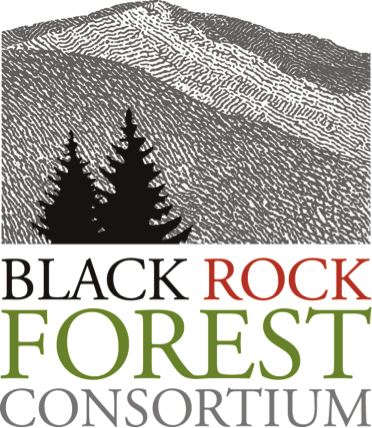 The Consortium possesses a herbarium collection of 623 mounted and labeled specimens, almost exclusively collected from the Forest by Kerry Barringer and Steven Clemants between 1990 and 1998, and used to complete a comprehensive list of all the vascular flora existing within the Forest (Barringer, K. and S. E. Clemants. 2003. The vascular flora of Black Rock Forest, Cornwall, New York. Journal of the Torrey Botanical Society 130(4): 292-308). The collection also includes some specimens collected from the nearby West Point Military Reservation by Steven Clemants, and a few specimens from other locations in the county, submitted by amateur collectors.
Data Records
The data in this occurrence resource has been published as a Darwin Core Archive (DwC-A), which is a standardized format for sharing biodiversity data as a set of one or more data tables. The core data table contains 623 records.
This IPT archives the data and thus serves as the data repository. The data and resource metadata are available for download in the downloads section. The versions table lists other versions of the resource that have been made publicly available and allows tracking changes made to the resource over time.
Downloads
Download the latest version of this resource data as a Darwin Core Archive (DwC-A) or the resource metadata as EML or RTF:
| | |
| --- | --- |
| Data as a DwC-A file | download 623 records in English (73 KB) - Update frequency: unknown |
| Metadata as an EML file | download in English (7 KB) |
| Metadata as an RTF file | download in English (6 KB) |
Versions
The table below shows only published versions of the resource that are publicly accessible.
How to cite
Researchers should cite this work as follows:
Black Rock Forest Consortium Herbarium (BRFC)
Rights
Researchers should respect the following rights statement:
The publisher and rights holder of this work is Black Rock Forest Consortium. To the extent possible under law, the publisher has waived all rights to these data and has dedicated them to the Public Domain (CC0 1.0). Users may copy, modify, distribute and use the work, including for commercial purposes, without restriction.
Keywords
Occurrence; Specimen
Contacts
Who created the resource:
Who can answer questions about the resource:
Who filled in the metadata:
Who else was associated with the resource:
Taxonomic Coverage
No Description available
| | |
| --- | --- |
| Kingdom | Plantae (vascular plants), Fungi (fungi) |
Bibliographic Citations
Barringer, K. and S. E. Clemants. 2003. The vascular flora of Black Rock Forest, Cornwall, New York. Journal of the Torrey Botanical Society 130(4): 292-308