BRFC Black Rock Forest Consortium Herbarium
Última versión Publicado por Black Rock Forest Consortium en Aug 29, 2016 Black Rock Forest Consortium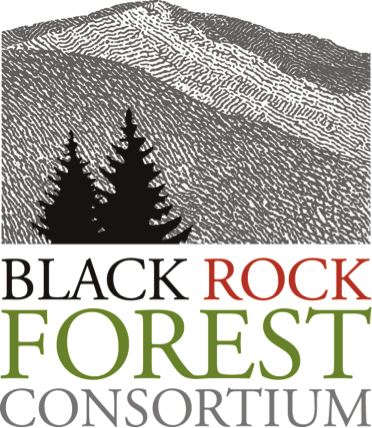 The Consortium possesses a herbarium collection of 623 mounted and labeled specimens, almost exclusively collected from the Forest by Kerry Barringer and Steven Clemants between 1990 and 1998, and used to complete a comprehensive list of all the vascular flora existing within the Forest (Barringer, K. and S. E. Clemants. 2003. The vascular flora of Black Rock Forest, Cornwall, New York. Journal of the Torrey Botanical Society 130(4): 292-308). The collection also includes some specimens collected from the nearby West Point Military Reservation by Steven Clemants, and a few specimens from other locations in the county, submitted by amateur collectors.
Registros
Los datos en este registros biológicos recurso han sido publicados como Archivo Darwin Core(DwC-A), el cual es un formato estándar para compartir datos de biodiversidad como un conjunto de una o más tablas de datos. La tabla de datos del core contiene 623 registros.
Este IPT archiva los datos, sirviendo así como repositorio de datos. Los datos y metadatos están disponibles para descargar en la sección de descargas. La tabla de versiones muestra otras versiones del recurso que se han hecho accesibles al público y permite el seguimiento de los cambios hechos al recurso en el tiempo.
Descargas
Descargue la última versión de los datos como un Archivo Darwin Core (DwC-A) o los metadatos como EML o RTF:
| | |
| --- | --- |
| Datos como un archivo DwC-A | descargar 623 registros en Inglés (73 KB) - Frecuencia de actualización: desconocido |
| Metadatos como un archivo EML | descargar en Inglés (7 KB) |
| Metadatos como un archivo RTF | descargar en Inglés (6 KB) |
Versiones
La siguiente tabla muestra sólo las versiones publicadas del recurso que son de acceso público.
¿Cómo referenciar?
Los usuarios deben citar este trabajo de la siguiente manera:
Black Rock Forest Consortium Herbarium (BRFC)
Derechos
Los usuarios deben respetar los siguientes derechos de uso:
El publicador y propietario de los derechos de este trabajo es Black Rock Forest Consortium. To the extent possible under law, the publisher has waived all rights to these data and has dedicated them to the Public Domain (CC0 1.0). Users may copy, modify, distribute and use the work, including for commercial purposes, without restriction.
Palabras Clave
Occurrence; Specimen
Contactos
¿Quién creó el recurso?:
¿Quién puede resolver dudas acerca del recurso?:
¿Quién documentó los metadatos?:
¿Quién más está asociado con el recurso?:
Cobertura Taxonómica
No hay descripción disponible
| | |
| --- | --- |
| Reino | Plantae (vascular plants), Fungi (fungi) |
Referencias Bibliográficas
Barringer, K. and S. E. Clemants. 2003. The vascular flora of Black Rock Forest, Cornwall, New York. Journal of the Torrey Botanical Society 130(4): 292-308