DAV UC Davis Center for Plant Diversity
最新版本 由 University of California, Davis 發佈於 Nov 21, 2016 University of California, Davis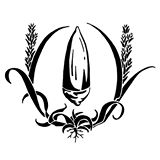 The UC Davis Center for Plant Diversity has ca. 300,000 specimens. The collections are worldwide in scope, with strengths in the following geographic regions: California; Ecuador; Baja California; the Antilles; the Pacific Islands; Mediterranean-climate regions. The following speciality areas are strong: range plants of California; vernal pool plants of California; alpine flora of western North America; poisonous and weedy plants of California; Euphorbiaceae; Poaceae; and the genera Quercus, Allium, Arctostaphylos, Atriplex, Capsicum, Clarkia, Eschscholzia, Lycianthes, Lycopersicon, Mimulus, Navarretia, Stephanomeria, Trifolium, Vitis. The following collectors are well-represented in our collections: B. G. Baldwin, F. Bowcutt, CNPS, B. Crampton, E. Dean, J. Ditomaso, E. L. Ekman, K. Esau, R. W. Gankin, L. Gottlieb, G. Helmkamp, G. F. Hrusa, P. B. Kennedy, H. Kennedy, A. T. Leiser, J. Major, B. J. McCaskill, H. Olmo, R. Preston, W. W. Robbins, D. Sanchez-Mata, M. Sanderson, J. Shepard, A. Solomeshch, G. L. Stebbins, D. Taylor, J. M. Tucker, E. C. Twisselmann, G. L. Webster
Data Records
The data in this 出現紀錄 resource has been published as a Darwin Core Archive (DwC-A), which is a standardized format for sharing biodiversity data as a set of one or more data tables. The core data table contains 129,178 records.
This IPT archives the data and thus serves as the data repository. The data and resource metadata are available for download in the downloads section. The versions table lists other versions of the resource that have been made publicly available and allows tracking changes made to the resource over time.
版本
The table below shows only published versions of the resource that are publicly accessible.
如何引用
研究者應依照以下指示引用此資源。:
University of California Davis - Center for Plant Diversity (DAV)
Rights
研究者應尊重以下權利聲明。:
The publisher and rights holder of this work is University of California, Davis. To the extent possible under law, the publisher has waived all rights to these data and has dedicated them to the Public Domain (CC0 1.0). Users may copy, modify, distribute and use the work, including for commercial purposes, without restriction.
聯絡資訊
資源建立者:
可回覆此資源相關問題者:
元數據填寫者:
與此資源的相關者: