MUGM Miami University Invertebrate Paleontology Collection
Última versión publicado en Nov 29, 2016
Este recurso no ha sido registrado en GBIF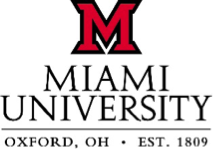 The Invertebrate Paleontology collection of Miami University's Karl E. Limper Geology Museum are maintained to supplement and complement the major invertebrate fossil collections in North American museums and universities. This collection comprises over 12,000 specimen lots of Late Ordovician marine invertebrate fossils from southwestern Ohio, southeastern Indiana, and north-central Kentucky. Most of these specimens were collected by William H. Shideler and later Miami University paleontologists, but the collection also includes specimens collected by 19th Century avocational paleontologists.
Registros
Los datos en este registros biológicos recurso han sido publicados como Archivo Darwin Core(DwC-A), el cual es un formato estándar para compartir datos de biodiversidad como un conjunto de una o más tablas de datos. La tabla de datos del core contiene 12,425 registros.
Este IPT archiva los datos, sirviendo así como repositorio de datos. Los datos y metadatos están disponibles para descargar en la sección de descargas. La tabla de versiones muestra otras versiones del recurso que se han hecho accesibles al público y permite el seguimiento de los cambios hechos al recurso en el tiempo.
Descargas
Descargue la última versión de los datos como un Archivo Darwin Core (DwC-A) o los metadatos como EML o RTF:
| | |
| --- | --- |
| Datos como un archivo DwC-A | descargar 12,425 registros en Inglés (871 KB) - Frecuencia de actualización: desconocido |
| Metadatos como un archivo EML | descargar en Inglés (11 KB) |
| Metadatos como un archivo RTF | descargar en Inglés (9 KB) |
Versiones
La siguiente tabla muestra sólo las versiones publicadas del recurso que son de acceso público.
¿Cómo referenciar?
Los usuarios deben citar este trabajo de la siguiente manera:
Miami University Invertebrate Paleontology Collection (MUGM)
Derechos
Los usuarios deben respetar los siguientes derechos de uso:
To the extent possible under law, the publisher has waived all rights to these data and has dedicated them to the Public Domain (CC0 1.0). Users may copy, modify, distribute and use the work, including for commercial purposes, without restriction.
Registro GBIF
Este recurso no ha sido registrado en GBIF
Palabras Clave
Occurrence; Fossil invertebrates; Porifera; Cnidaria; Bryozoa; Brachiopoda; Mollusca; Cephalopoda; Nautiloidea; Ammonoidea; Gastropoda; Bivalvia; Arthropoda; Trilobita; Echinodermata; Crinoidea; Echinoidea; Edrioasteroidea; Ichnotaxon; Specimen; Specimen
Contactos
¿Quién creó el recurso?:
¿Quién puede resolver dudas acerca del recurso?:
¿Quién documentó los metadatos?:
¿Quién más está asociado con el recurso?:
Cobertura Geográfica
This collection comprises over 12,000 specimen lots of Late Ordovician marine invertebrate fossils from southwestern Ohio, southeastern Indiana, and north-central Kentucky.
| | |
| --- | --- |
| Coordenadas límite | Latitud Mínima Longitud Mínima [36.27, -88.97], Latitud Máxima Longitud Máxima [42.01, -80.26] |
Cobertura Taxonómica
No hay descripción disponible
| | |
| --- | --- |
| Filo | Arthropoda, Brachiopoda, Bryozoa, Cnidaria, Echinodermata, Hemichordata, Mollusca, Porifera, Ichnotaxon |
| Class | Cephalopoda, Nautilodea, Crinoidea, Gatropoda, Trilobita, Bivalvia, Crinoidea, Porifera, Edrioasteroidea, Cyclocystoidea, Asteroidea, Stellaroidea |
Cobertura Temporal
| | |
| --- | --- |
| Periodo de Formación | Ordovician |
Datos del Proyecto
Late Ordovician marine invertebrate fossils of southwestern Ohio, southeastern Indiana, and north-central Kentucky
| | |
| --- | --- |
| Título | Paleoniches Project |
| Fuentes de Financiación | NSF ADBC Program |
Personas asociadas al proyecto:
Investigador Principal
Alycia Stigall
Proveedor de Contenido
Kendall L. Hauer
Métodos de Muestreo
Field collections made by professional paleontologists over since about 1920, especially professor William H. Shideler (died 1959). In addition, some specimens were collected by avocational paleontologists beginning in the 1800's. Specimens were collected from surface float, in situ methods, and sieving of collected mud.
| | |
| --- | --- |
| Área de Estudio | Ohio, Indiana, and Kentucky, USA within the Ordovician outcrop belt |
| Control de Calidad | Specimens were identified to species when possible by Miami University paleontologists. |
Descripción de la metodología paso a paso:
Georeferencing was performed for William H. Shideler's Ohio, Indiana, and Kentucky collection localities as well as collection localities of later contributors, including John K. Pope and his students. Georeferencing followed iDigBio best practices and was performed by Kendall L. Hauer and undergraduate students.
Datos de la Colección
| | |
| --- | --- |
| Nombre de la Colección | Miami University Invertebrate Paleontology Collection |
| Identificador de la Colección | MUGM |
Metadatos Adicionales
| | |
| --- | --- |
| Propósito | Data set was developed to catalog and georeference specimen lots within the Miami University Invertebrate Paleontology Collection, to provide that data to the public, and for use within the Digital Atlas of Ordovician Life website (www.ordovicianatlas.org ) |
| Identificadores Alternativos | http://ipt.idigbio.org/resource?r=mugm-ip |