MPM Milwaukee Public Museum Herbarium
Última versión Publicado por Milwaukee Public Museum en Jul 20, 2017 Milwaukee Public Museum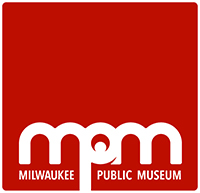 The Botany department at Milwaukee Public Museum consists of a reference library, a research collection of 200,000 botanical specimens, a molecular biodiversity laboratory, microscopes, and work space for scientists to conduct their investigations. We call the collection space for our plant specimens a herbarium. MPM's herbarium, known to the scientific community by its 3-letter code: MIL, is physically located on the top floor of the MPM building, immediately below the green roof and just behind the wall-mounted solar panel assembly. Since plants are nature's solar collectors, we think the herbarium is aptly situated. MPM's Botany Department is home to several significant plants collections, including our type specimens. If you have a botanical question, want some advice on plant identification, or to schedule a visit to the herbarium, contact one of the Botany Department Staff.
Registros
Los datos en este registros biológicos recurso han sido publicados como Archivo Darwin Core(DwC-A), el cual es un formato estándar para compartir datos de biodiversidad como un conjunto de una o más tablas de datos. La tabla de datos del core contiene 107,621 registros.
Este IPT archiva los datos, sirviendo así como repositorio de datos. Los datos y metadatos están disponibles para descargar en la sección de descargas. La tabla de versiones muestra otras versiones del recurso que se han hecho accesibles al público y permite el seguimiento de los cambios hechos al recurso en el tiempo.
Descargas
Descargue la última versión de los datos como un Archivo Darwin Core (DwC-A) o los metadatos como EML o RTF:
| | |
| --- | --- |
| Datos como un archivo DwC-A | descargar 107,621 registros en Inglés (7 MB) - Frecuencia de actualización: desconocido |
| Metadatos como un archivo EML | descargar en Inglés (7 KB) |
| Metadatos como un archivo RTF | descargar en Inglés (6 KB) |
Versiones
La siguiente tabla muestra sólo las versiones publicadas del recurso que son de acceso público.
¿Cómo referenciar?
Los usuarios deben citar este trabajo de la siguiente manera:
Milwaukee Public Museum Herbarium (MIL)
Derechos
Los usuarios deben respetar los siguientes derechos de uso:
El publicador y propietario de los derechos de este trabajo es Milwaukee Public Museum. To the extent possible under law, the publisher has waived all rights to these data and has dedicated them to the Public Domain (CC0 1.0). Users may copy, modify, distribute and use the work, including for commercial purposes, without restriction.
Palabras Clave
Occurrence; Specimen
Contactos
¿Quién creó el recurso?:
¿Quién puede resolver dudas acerca del recurso?:
¿Quién documentó los metadatos?:
¿Quién más está asociado con el recurso?:
Cobertura Geográfica
Global
| | |
| --- | --- |
| Coordenadas límite | Latitud Mínima Longitud Mínima [-90, -180], Latitud Máxima Longitud Máxima [90, 180] |
Cobertura Taxonómica
No hay descripción disponible
| | |
| --- | --- |
| Unranked | Tracheophyta (Vascular plants) |
Cobertura Temporal
| | |
| --- | --- |
| Fecha Inicial / Fecha Final | 1826-01-01 / 2015-04-26 |