LSU Shirley C. Tucker Herbarium at Louisiana State University - Algae
Última versión Publicado por Louisiana State University Herbarium en Jun 21, 2018 Louisiana State University Herbarium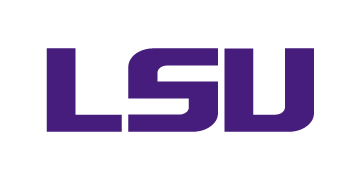 Louisiana State University Herbarium Algal Collection: approximately 50 specimens mostly from USA.
Registros
Los datos en este registros biológicos recurso han sido publicados como Archivo Darwin Core(DwC-A), el cual es un formato estándar para compartir datos de biodiversidad como un conjunto de una o más tablas de datos. La tabla de datos del core contiene 59 registros. también existen 1 tablas de datos de extensiones. Un registro en una extensión provee información adicional sobre un registro en el core. El número de registros en cada tabla de datos de la extensión se ilustra a continuación.
Occurrence (core)

59

Multimedia

81
Este IPT archiva los datos, sirviendo así como repositorio de datos. Los datos y metadatos están disponibles para descargar en la sección de descargas. La tabla de versiones muestra otras versiones del recurso que se han hecho accesibles al público y permite el seguimiento de los cambios hechos al recurso en el tiempo.
Descargas
Descargue la última versión de los datos como un Archivo Darwin Core (DwC-A) o los metadatos como EML o RTF:
| | |
| --- | --- |
| Datos como un archivo DwC-A | descargar 59 registros en Inglés (18 KB) - Frecuencia de actualización: semestral |
| Metadatos como un archivo EML | descargar en Inglés (6 KB) |
| Metadatos como un archivo RTF | descargar en Inglés (6 KB) |
Versiones
La siguiente tabla muestra sólo las versiones publicadas del recurso que son de acceso público.
¿Cómo referenciar?
Los usuarios deben citar este trabajo de la siguiente manera:
Shirley C. Tucker Herbarium at Louisiana State University (LSU)
Derechos
Los usuarios deben respetar los siguientes derechos de uso:
El publicador y propietario de los derechos de este trabajo es Louisiana State University Herbarium. To the extent possible under law, the publisher has waived all rights to these data and has dedicated them to the Public Domain (CC0 1.0). Users may copy, modify, distribute and use the work, including for commercial purposes, without restriction.
Palabras Clave
Occurrence; Specimen
Contactos
¿Quién creó el recurso?:
¿Quién puede resolver dudas acerca del recurso?:
¿Quién documentó los metadatos?:
¿Quién más está asociado con el recurso?:
Cobertura Geográfica
Worldwide collections, with emphasis in United States.
| | |
| --- | --- |
| Coordenadas límite | Latitud Mínima Longitud Mínima [-55.5, -162.93], Latitud Máxima Longitud Máxima [84.63, 175.94] |
Cobertura Taxonómica
Macroalgae from marine collections and microalgae from lichen collections.
Cobertura Temporal
| | |
| --- | --- |
| Época de Existencia | 1940's through 1990's |